Welcome to the York University Association of Graduate Students in the Biological Sciences (YorkU AGSBS) website!
The Association of Graduate Studies in the Biological Sciences (AGSBS)  represents all biology graduate students (MSc and PhD) at York University in Toronto, Ontario.
Our members come from many different fields of biology including:
Cell and Molecular Biology
Animal and Plant Physiology
Ecology and Evolution
We host events throughout the year for our members and host an annual symposium where we showcase the biology graduate student research happening at York University!
Link to: Executives and Committees
AGSBS Symposium 2022

The 48th annual Biology Symposium is happening on April 1st, 2022. Save the date!
You must register to be able to see the schedule and speakers:
Click here for more symposium details!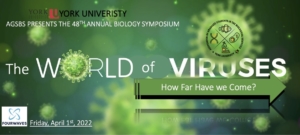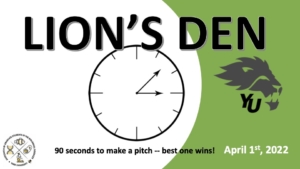 Link to: Executives and Committees
Meet our executives, representatives, and committees!

The AGSBS includes an Executive Committee (Chair, Treasurer, Secretary, Department Representative and Communications Director), Symposium Committee, Journal Club Committee, Events Committee, Honours Thesis Committee, and representatives such as YUGSA Councillors, and CUPE 3903 Stewards.
Learn more about our current executives, reps and committees here!